Ranked awesome lists, all in one place
This list is a copy of stve/awesome-dropwizard with ranks
---
Awesome Dropwizard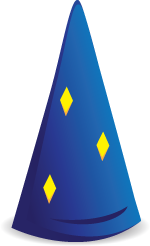 Useful resources for creating apps with Dropwizard
Contributing
Please take a quick look at the contribution guidelines first.
Editor Support
Support for your favorite editors.
Eclipse
Open Source
Authentication
Assets
Data Stores
Metrics
Logging
Scheduled/Recurrence Jobs
Guice
Deployment
Tutorials
Guides
Community
Videos
Contribute
Contributions welcome! Read the contribution guidelines first.
Awesome!
Check out more awesome projects ★87749.
License

To the extent possible under law, Steve Agalloco has waived all copyright and related or neighboring rights to this work.
This list is a copy of stve/awesome-dropwizard with ranks